At Cocoaness we strive to give you the best history, thoughts and information on your favorite Cocoa/Cacao and chocolate product.
Our main focus is to bring the Cocoaness in you and help you make informed and intelligent decisions when investing your hard-earned resources in any product that claims to contain cocoa.
Partners, OPPONG and HARRY started Cocoaness to share their childhood passion and other relevant resources for cacao/cocoa enthusiasts who want to learn more about this superfood.
Founded by the son of a Cocoa farmer with about 50years of experience, who has used and lived with cocoa products all his life, you are assured of pure unadulterated facts. And yes, we'll be championing one of the best cocoa beans in the world from Ghana.
Our Vision
Cocoaness is committed to the total elimination of human trafficking and modern slavery in the multi-million dollar cocoa supply chain, especially in Africa. Make sure stringent measures and punishment are put in place to abolish the same.
Our Mission
To bring the gospel of cocoa to your doorstep in the form of online content, resources and fascinating stories.
If you are new to the cocoa world, or a lover of hot cocoa, or chocolate but know nothing about it – be our guest. Let us know if you have any suggestions or questions for us. Your comments are fuel to us.
Who is Behind Cocoaness
Sedi Djentuh – Journalist & Content Manager
I love cocoa. I love cocoa butter even more! Picture this: I have very sensitive and dry skin, and as a result, I develop dark spots, especially on my legs, at the slightest provocation.
To get rid of it, I have been using cocoa butter for more than a decade. My dark spots are gone; my skin tone is even!
As a Journalist from the second-largest producer of Cocoa – Ghana, I've had first-hand experience with the harvesting, manufacturing and production of authentic, raw cocoa butter, beans, powder, chocolate, etc…
Sedi is fascinated by the human community, nature, health and the proliferating tech industry. When I'm not writing, you'll find me reading, working out and advocating for plastic-free earth.
Nelson Joseph…Editor-In-Chief
Nelson is the lead reviewer here at Cocoaness. A cocoa enthusiast and an 'honest' reviewer. I know cocoa more like you know your favorite fruit. I'm a farmer by birth because of my family's vast cocoa farm in Ghana. In fact, I would like to be a chocolatier in the near future.
I believe I know enough and burning with a glorious purpose to steer the Cocoaness wheel.
I love to drink my favorite hot cocoa every morning. And I have used cocoa products since I knew right from wrong. And that is why you must listen to me. I'm just like you.
When Nelson is not busy writing, he's watching Arsenal break hearts. He's also an avid reader, plays tennis and hits the gym several days a week.
Nelson is a disciple of self-development and follows everything in health and fitness religiously. You're in good hands.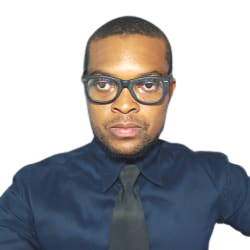 Cheers to Abeera – Food Scientist
Running and listening to music are a few of the many things I love doing along with writing insightful content on products such as my favorite cocoa butter among others on Cocoaness. I like to play around with words and come up with impactful strategies to make sure you don't make the wrong product investment decisions.
Abeera isn't only a Graduate in Food Science and Technology but also an avid runner and experienced social media marketer. She helps Cocoaness strategize and develop concepts that resonate well with its audience.
No fluff. No noise. No long talk.
Cocoaness, your Cocoa Bible.
If you have any questions or just want to chat, you can use the contact page here.
NB: The statements made on this website have not been evaluated or approved by the FDA and are in no sense a replacement for a healthy lifestyle or professional advice.